2021 brings new music to all audiences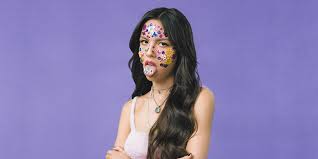 2021 has become a year of new music and upcoming artists, from Olivia Rodrigo's debut album to yet another hit song by Adele. Many singers have come back from previous years with new music, though lots of new artists have only risen with popularity. Many new albums deserve the recognition and review that only some have gotten. All students and teachers of Edison Intermediate School have many different music tastes and different opinions on the music that makes up the diverse taste of 2021.
Eighth grade student Alice Schafer tells us some of her music opinions of the year. "I think my top artist on Spotify is Childish Gambino. My favorite artist of all time is Tyler, the Creator," she explained. 
This year, Tyler, the Creator has come out with the album, "Call Me If You Get Lost." This album debuted at No. 1 and the song "WUSYANAME" peaked at position 19 in the Global Billboard 200 chart. This was not the only time Tyler has become a very popular artist. In 2019, his album "Igor" surpassed one billion streams. 
  Seventh grader, Brianna Russell claimed, "My favorite artist is Luke Bryan because I like country music." 
Luke Bryan is an American country music singer and songwriter. Some of his most popular songs are "Play It Again" and "Most People Are Good." Bryan was a judge on American Idol and is coming back for season 20.
Music and Chorus teacher, Mr. Stephen Markowski shared his take on music, "I like to listen to Broadway show tunes. There are a couple of new ones that have come out that I hadn't listened to a lot, but I've heard a few snippets that I hear from musicals like Six and Hadestown, and some of the newer one's stuff that comes out sounds really good. I listened to a weird mix of everything from classical music to jazz to heavy metal to rap. It depends on the day." 
Even though Broadway has been shut down for all of the pandemic ever since September 2021, soundtracks are still being listened to. 
Despite the new and upcoming music of this year, there are still listeners of older music from the 60s, 70s, 80s, and 90s. Eighth grade science teacher explained his music taste of older bands. "I went to a Hall & Oates concert this summer, and they rocked it and I have their station on Pandora and those guys in their 70s are still performing. I guess people think music today is so bad, that they're still reaching out to artists in their 70s at their concerts. ACDC is in their 70s to Guns and Roses are in their 60s. So is Motley Crue. So as all these groups like Def Leppard or Joan Jett and the Blackhearts and yet they're all selling out concerts everywhere." 
Many people prefer this music over the released music that has come in the past few years. This music is also familiar to some audiences rather than trying to branch out to new genres of 2021. The style of music is much different than what some would listen to. No matter how old some music gets, it will always be remembered and listened to in the upcoming years.
Even though there has been a popular theme with recognized music this year, eighth grader Reece Sharma shared his opinion on what he likes to listen to. "I listen to Alice in Chains. I like a lot of music with harmonies on the vocals and multiple singers at once. I like sad and dark stuff rather than something about love or about a party." 
Many songs written this year have been inspired by things that can be relevant to teens or more listened to. For example, Olivia Rodrigo's album "Sour" consists of many songs about heartbreak and love. While this has over 2.9 billion streams, some people's music taste can be considered dark or sad instead. Alice in Chains "No Excuses" is the lead single on their third EP. 
Eighth grade math teacher, Mr. Zach Crutcher said, "I listened to a lot of my favorites. It was mostly podcasts and things like that. I guess new music I listened to, like newer albums of old bands. I like Smallpools and they had a new album coming out. Taylor Swift also remastered her older albums and those were fun." 
Taylor Swift recently just remade her album, "Red Taylors Version" on November 12th. A short film came along the day after starring Dylan O'Brien and Sadie Sink that goes along with the song "All Too Well" that was the ten-minute version. There was also a music video for "I Bet You Think About Me" directed by Blake Lively. Earlier this year, "Fearless Taylors Version" was released on April Ninth, 2021. This album took number one at the Rolling Stones Top 200 Chart for a second time, rising 98 positions. 77,000 CDS were sold and 67,000 vinyl LPS were sold. There were 498 million on-demand streams compared to 148 million on the original album. 
Everyone at Edison Intermediate has a different taste in music, but there are many songs and albums that can be considered popular amongst everyone. This involves "Kiss Me More" by Doja Cat and SZA, "Leave the Door Open" by Anderson Paak, Bruno Mars, and Silk Sonic, "Industry Baby" by Jack Harlow and Lil Nas X and so many more that can be a highlight of this year. Not only were certain songs popular, but albums also got lots of recognition too. "Happier Than Ever" by Billie Eillish was her second studio album that was released on July 30th, 2021. The song inspired by the name of the album stayed at number one on Billboard Top 200 for three weeks straight. So far, this album has sold 188,000 copies in the U.S and ranks at number seven biggest selling album of 2021, despite it only coming out in July. Before the album itself dropped, Billie announced that she was going on tour, "Happier Than Ever, the World Tour."
While there has been lots of new music in 2021, hits from 2020 are still talked about. Phoebe Bridgers, the alternative/indie singer, released the album "Punisher" on June 17th, 2020. "DVD Menu" opens the LP and leads into "Garden Song." Punisher was highly anticipated with three singles coming out before the release. Taylor Swift released two albums, "Folklore" released on July 24th, 2020 which got 84 million streams on Spotify, and "Evermore" released on December 11th, 2020 has 220 million streams. There was also "Blinding Lights" by The Weeknd, "Savage" by Megan Thee Stallion, "Dynamite" by BTS, and the album "Future Nostalgia" by Duo Lipa with the hit song "Levitating." 
With 2021 coming to an end soon, it is easy to say that music has been very popular this year, in the past, and many more years to come. Hits from this year will carry on into the new year of 2022, though new artists, albums, and songs will start to rise.