Westfield Board of Education passes budget cuts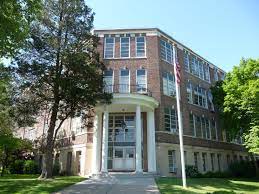 Recently, the Westfield Board of Education (BOE) voted to eliminate teaching positions, secretarial jobs, and staff from across the Westfield school district. This included the laying off of 22 staff members, many of whom are from the visual and performing arts departments. These cuts stemmed from a 2.3 million dollar budget deficit for the coming school year. "No one ever wants to have to cut a budget. But the district had a situation where there was millions of dollars that needed to be cut," said Dr. Bolton, Edison Intermediate School Principal.
Although many people opposed it, the BOE passed both the budget and reduction of staff after the meeting on April 26. However, the meeting lasted over five hours, with students, faculty, and other members of the Westfield community voicing their concerns on behalf of staff members. A group of Westfield High School (WHS) students presented a petition with over 7,000 signatures at the meeting. 
It is now official that eight secretarial positions, 13 teaching jobs, and the auditorium and theater manager are being cut. Many students and staff alike are upset about these changes. 
But not everyone getting laid off is leaving the district. One of the teachers, WHS vocal music teacher Mrs. Maureen Francis has been rehired due to EIS vocal music teacher, Mr. Ken Horn´s, retirement.
The district is also cutting two elementary school music teachers. ¨I remember fifth grade chorus class and learning from Mr. Norkus. He was a great teacher. All of those future fifth graders won't have the same experience because Mr. Norkus is leaving,¨ commented eighth-grade student Flynn Martin.
  The district initially announced that it would be laying off one art teacher from each intermediate school and replacing them with civics teachers. However, due to a revised state mandate, that states that civics can be integrated into the curriculum of other courses, these art teachers will no longer be laid off. Eighth grade students will continue to learn civics in their US History classes.
Despite these changes, no courses have been cut from the school curriculum. "Art classes are an excellent component of a really well-balanced middle school program. These cuts will have a very low impact on the student experience,¨ assured Dr. Bolton.
Along with these changes, there is a newfound appreciation for the arts, secretaries, and educators of all kinds. ¨We have a wonderful community of teachers, especially in the art department and special education. Some of them are getting cut and they really shouldn't be because they are important to us,¨ announced eighth grader Kai Patel.