Discord: Danger or delight?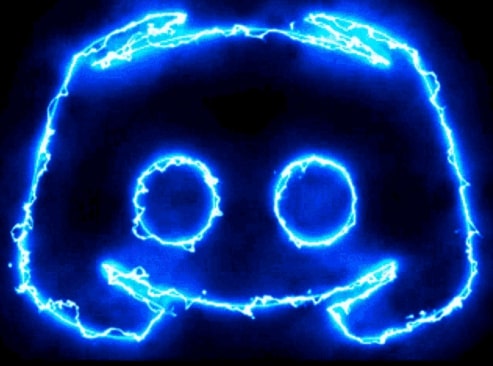 Since the beginning of the pandemic, adolescents have become increasingly attached to online platforms and social media. Instagram, Roblox, Tik Tok, and YouTube are some of the many services that have become very popular; millions use them each day. However, one such app has gone mostly unnoticed until recently. It has caught the eye of many teenagers and even pre-teens, and has become increasingly used since the start of the pandemic: Discord.
Originally, Discord was an online messaging platform that was geared specifically to online gamers. Discord's features include creating or joining "servers," speaking in voice chats and video calls, and messaging other users. As of 2021, six years after it was first launched, Discord has boasted 350 million registered users. According to Phil Hornshaw of Digital Trends, "Lots of people use it not just for talking to each other while playing games, but as an organizational and social tool."
Perhaps the reason Discord is so successful is because it has something for everyone. Students at Edison Intermediate School (EIS) use the app for a wide variety of purposes. Some use it for gaming while others use it for messaging and communicating with their friends. EIS eighth grade student Emma Blaustein detailed how she uses Discord. "I use it to communicate with my friends. It's a fun pastime when I am not physically with them, especially during these tough and boring times."
Discord is also very user-friendly and can be downloaded on most electronic devices, including phones and computers. The youngest age group in our school, sixth graders, expressed that some of them do not have phones, making communication difficult for them. "With Discord, if you don't have a phone, you could just download the software on your computer," EIS sixth grader Erin McDowell explained.
There are some concerns about what happens inside Discord chats. Profane language, racist jokes, bullying, and other uncomfortable languages lurk in chats every day. The rooms can be either private or public, and it is very easy to lie about one's age when creating an account. "We will not go into a private server unless something is reported to us. We believe deeply that privacy is a right and something we should support as a company," Discord's marketing chief, Eros Resmini, said.
Concerns like this, however, have been dismissed by many students at EIS. They feel that Discord is not harmful and  see it as just another method of communication. "I've heard stories, but I've never encountered problems," explained EIS seventh grader Nicholas Dena. "I would say Discord is beneficial because if you're having a hard time, you can call your friend, and then you can type stuff in the chat."
"It really depends on how you use it," Emma Blaustein added. "I just use it with my friends to communicate, so it's not really harmful because we're having a good time together. We're talking and socializing. But there are people that use it in harmful ways. They use it to spread hate. I've seen that first hand, and it's scary how hate and creepy behavior can fester and become normalized in certain servers."
Screens and social media have been taking over our lives, and it is inevitable that the next generations will grow more and more attached to the Internet. With so many aspiring entrepreneurs and new software to be released, we need to remain cautious when using these apps. Discord can be dangerous if used inappropriately; however, when used safely, it can provide a fun, convenient, and fantastic experience for all users.