Headline: The ultimate guide to Italian restaurants in Westfield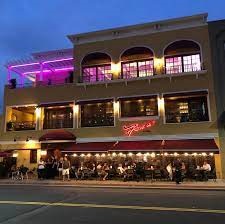 As you walk down the streets of downtown Westfield, you are greeted by the aroma of wonderful smells that fill your noise. Westfield is the focal point of many Italian restaurants that are great to dine with family or friends. Westfield offers a variety of Italian restaurants, that go from a nice sit down dinner to a quick meal. These restaurants are very accessible as they are minutes away from many neighborhoods, public areas, and shopping stores that fill the town. To add, some of these restaurants are pet friendly, making it an easy way to dine with your dog and enjoy your favorite Italian cuisine.
Casa Di Pizza, located at 50 Elm Street, is a highly popular spot in the town for a quick meal with delectable, cheesy slices and mouth watering garlic knots. We visited the restaurant after a long day of ice skating, hoping to fulfill our cravings of a soft, delicious piece of pizza. After a surprisingly long wait, we were greeted with a slice of pizza, pasta with watery marinara sauce, and crisp garlic bread. We felt semi-satisfied with our meal, however we still enjoyed the dinner. Many others agree, including Edison Intermediate School Nurse Mrs. Martha Fico. "My family really likes to go to Casa De Pizza, my kids like good pizza, so I would recommend that restaurant," she explained. 
Another popular spot customers love is located at Elm Street. Ferraro's is a delicious Italian restaurant that oozes delightful smells and welcomes hungry customers. This eatery is a favorite for us because it is very different from the other Italian restaurants in Westfield. Not only does the food taste fantastic, the sense of family flows through the hallways. While enjoying a nice slice of pizza, you can hear the laughter between families coming from every table. To add, Ferraro's is a great place to create family traditions. Principal of Edison Intermediate School Dr. Matthew Bolton agrees that this is his favorite spot in Westfield because of the memories he created there. "We go to Ferraro's on Christmas Eve with my whole family every year. So it's become a tradition. It's a good spot," he shared. 
Fiamma Wood Fired Pizza offers similar meals to the others. With varieties of meals to choose from off of the extensive menus ensures you will never run out of food to try. The ambiance of the restaurant sets the mood for a great family dinner to enjoy with a simple drink and a perfect slice of pizza. As we walked into the restaurant the smell was impeccable, as the sight of the woodfire oven filled our sight. Our mouths were watering as we saw the steam, and glossy shine from the flawless penne pasta. We were delighted with the service, as the food came out in minutes. Former student of Edison Intermediate School, and a Fiamma employee stated, "My favorite pizza at Fiamma is probably the pesto pizza, because it's so different and unique from all the other pizzas I've tried."
Not only is Fiamma a great restaurant, as its scenery is pleasing to look at, it offers unique menu foods which allow everyone to find the perfect fit. Who knows, maybe you'll find  your new favorite food that you thought you'd never liked.
Lastly, we can not forget about Sorrento's. It's located on the outskirts of downtown Westfield, as you are greeted by the welcoming signs and beautiful colors when you enter. It offers a variety of choices that will fill your empty stomach in minutes. It was a pleasing visit, as we were met with the delicious dishes. Our favorite thing we ordered from Sorrento's was the pasta with marinara sauce. Not only was the pasta very appetizing,  the sauce tasted better than any other restaurant we went to. The portion size was incredible;  it could easily feed more than one whole family. Language arts teacher Miss Ciampa spoke, "Oh my gosh, Sorrento's is good. One of my friends from high school, her grandparents used to own it, and then someone else bought it from them. But it's definitely one of my favorites because it's one of the only places in Westfield, where you can go and get a meal that's way bigger than you really need. It also comes with a salad or soup. So you basically have a three course or two course meal. And it just feels like you're at home. I love it."
Through our experiment we visited multiple Italian restaurants to test which would be named the best in Westfield. We discovered that our favorite was Ferraro's, however, each eatery is delicious. While some are better than others, Westfield offers astounding Italian cuisine that can be enjoyed by anyone.