Get your televisions and radios ready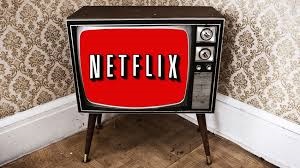 Netflix has been gaining many watchers, because Netflix is most known for there TV shows, and according to IMBd.com a movie review website, there are many, also many movies.
"Stranger Things" is about four kids who go to town with paranormal activity beyond them.
"Bridgeton" is a show on Netflix, but is based on a book series by Julia Quinn, that revolves around two families who introduce the children to love and to find marriage (the movie has 90% tomatoes). 
If you are a fan of karate or ninja fighting, viewers might enjoy "Karate Kid," a Netflix original based on the karate kid movie from the 1990's. The movie is about a boy aspiring to be the greatest karate kid in the valley of California, but two karate dojos are competing against each other, and soon enough three dojos compete: According to IMdb a movie/tv show review website, Cobra Kai has 8.6 stars out of 10.
Even though this show is not a Netflix original, it still has watchers everyday. "Grey's Anatomy," the medical show that has all the fans running with 7.6 stars. 
If you are a fan of mystery and detective work "Criminal Minds," might be the show you are looking for; many mysteries await and all the suspense and thrill the show holds with 8.1 stars out of 10. The show can be found on Netflix. 
Shameless a show you can find on Netflix with 8.6 stars out of 10 according to imbd.com. 
"The Crown," a Netflix original, is a show about Queen Elizabeth, so if you want to dig deeper into the royal palace in England this show might be for you; with 8.7 stars out of 10. 
We asked Physical Education teacher Mrs. Corinne Varhley what her favorite Netflix shows were; she mentioned, "Schitt's Creek and Grey's Anatomy."       
Disney Plus released many new movies and shows, but some of them, the viewers are going crazy for. First up, "Soul," a heartfelt movie about a music loving man, who fell and his soul got transferred into a new world. Now he has tried to put his soul back into his body, with the help of a student that he mentors. But it's not easy for him, but the ending will shock you! 
Another Disney plus show has been getting all the hits with 8.8 stars out of 10 and you  are a fan of Star Wars, "Mandalorian," a fighting action movie based off of Stars Wars is very popular this year. Edison Intermediate School Science teacher Christopher Wiley declared, "If I did have Disney Plus, I would watch the Mandalorian because I heard it was excellent, and I liked the Star Wars movies." 
In addition, "Onward," two boys who lost their dad, try to find a spell to bring him back. Additionally, there are a whole lot of Marvel and Discovery shows on Disney that many viewers enjoy watching.        
If you are a fan favorite of NBC, an exciting network program full of amazing shows and movies. First up, "The Office," an all time fan favorite according to IMdb and Peacock with 8.9 stars out of 10. Some "Office" fans might have finished all the seasons, but another show just like it is otherwise known as "Brooklyn Nine-Nine," with 8.4 stars out of 10. Secondly, viewers of comedy might like "Superstore," a reality comedy show about retail workers going through different experiences; a Peacock original with 7.8 stars out of 10. 
If you are a fan of wizarding magic, Harry Potter might be a movie you people might enjoy, including all the seasons being on there. When thinking of action movies ¨The Avengers,¨ have been taking over people's attention. All the force of powers combined and individual movies between the superheroes. Iron Man, Captain America, Thor, Hulk, Wolverine, the list goes on. 
On a different action note, "1917," a World War II movie has been getting lots of good  ratings with 8.3 stars out of 10. This movie really digs into how brutal the war is without showing so much brutality like Schindler's List or Saving Private Ryan. Mr. Wiley mentioned, "I like war movies, I like movies that challenge you to think. No matter what decade you are in, you're always going to have movies that stand out, and ones that are terrible. When you look back at the really good ones… we only remember the good ones."      
Moving on to music, from 2019-2020 there have been many top hit artists: Billie Eilish, Ariana Grande, Harry Styles, and the list goes on. People across the world listen to these hit artists making their music more popular day and day and some of which have even hit number one on the billboard. Nowadays small artists are really starting to take off with their careers putting new songs out there that have been blowing up. Actress Olivia Rodrigo, recently put out a new song named "Drivers License" that reached number one on iTunes. People listen to this song nation wide and are in love with it. When Mrs. Varhley was asked what her favorite song was, she stated, "I honestly kind of  like that driver's license song."
There have been many other hit new songs. Pop star Harry Styles came out with an album "Fine Line" that went crazy viral getting streamed all over the world. "Fine Line" sold 393,000 copies as a full album, aided by the now-common bundles that pair a copy of the album with concert tickets and merchandise. It also had 109 million streams, the largest total of the week and the third-best debut this year(Coscarelli). This album includes songs such as Fine Line, Falling, Golden, Watermelon Sugar, Adore You and more. Watermelon Sugar is one of the most streamed songs on that album. It was even nominated for a "Best Solo Performance" Grammy. Pop culture has been around for years and is something that definitely keeps us going with all these new artists and their new songs. 
With all the pop there comes a lot of rock. Before the current day pop culture we have now there was rock, classical rock and more. It's listed in the daily world and will never be outshined by new artists. Bands and artists such as Led Zeppelin, Van Halen, Bruce Springsteen, U2 and more are some of the world's most prized people. Mr. Christopher Wiley stated, "I listen to a lot of classic rock. I listened to Aerosmith, Led zeppelin, and Red rider. I listen to a lot of 80's music as well."
Pop culture may be big but the time era for classic rock is bigger. A lot of these singers/songwriters are known by your parents, teacher or maybe grandparent, but it definitely should be known more to kids these days to get a little taste of the greatest hits from a little while ago.