Put the brakes on winter break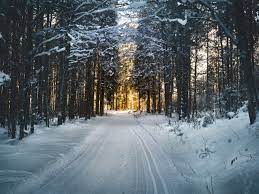 Westfield Public Schools District's 2022 winter break clocked in as one of the shortest in the country. Westfield Public Schools had a 9-day winter break this year, including weekends, which is only 5 work/school days off. Many students and staff were bothered by this, especially after hearing that other districts had almost double the amount of days off as Westfield. Both students and staff had strong opinions on whether or not our winter break should be extended. Edison Intermediate School student Santi Gensler-Canale declared, "Other schools in other states had longer winter breaks, and I  think that Edison should too."
 Students and staff at Westfield Public Schools were required to come into school on January 2nd, which is an observation day. When Federal  holidays fall on a Sunday, the next Monday is considered an observation day. New Year's day fell on a Sunday, which would make the next Monday an observation day, but Westfield Public Schools still required students and staff to come into school. "I found it curious that we were required to come to school on a federal holiday, but I put my best food forward, and the traffic was light," stated Special Education teacher Mr. Rich McNanna.
While other schools in Union County also required students and staff to come into school on Monday, January 2nd, many other counties and states  didn't.  "My cousins in Texas had the 16th (of December) to the 3rd (of January) off," stated sixth grader Ollie Virmani.
Not only are students unhappy about coming back into school so early, they also feel a lot of pressure from teachers and parents. Some students who relaxed over the break felt swamped with work and stress when they got back. Students explained that they feel less productive after break, especially coming into school right after New Year's day. According to some students, teachers set unrealistic expectations for students, when clearly, students do not feel energized and ready to learn. When asked if she felt less productive after winter break, seventh grader Meghan Riley stated, "Yes, because we've been off of school and there's a lot of work that we have to catch up on."
Both students and staff use winter break as a way to unwind and catch up with family. The last of their concerns is lesson plans or studying for tests. We asked students what their favorite winter break activities were, and here's what they said:  Jayden Pickett, sixth grader, said that he enjoys spending time with family over his break. Even students such as seventh grader Sophie Sabato who stayed home over winter break, said that she still enjoys the time away from school and with the people she loves.
Around 93% of students said that they wanted to have a longer break and the majority of teachers agreed. With many other districts extending their winter breaks, it makes it almost obvious that Westfield Public Schools District should also make it a reality for their students and staff.