New year creates new goals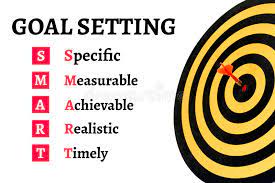 New Year's is the annual celebration of the start of a new calendar year, typically on January 1st. As we welcome the new year, it is a time for reflection on the past and a time for setting new goals and aspirations for the future. It is a chance to start fresh and make positive changes in our lives. 
Many people take the opportunity to make resolutions, whether it is to improve their health, relationships, or career. The new year also brings with its new opportunities and the potential for great things to come. Are Edison Intermediate School (EIS) students and staff ready to embrace 2023 with hope and determination?
 We asked EIS eighth grader Brian McCabe about what he is looking forward to this year and what some of his goals were. He replied, "I'm excited to go to Florida to play baseball for a tournament in Palm Beach. I would also like to continue practicing and putting in more work than ever this year." 
Many people which were interviewed mentioned that they had wanted to work on sports more. Reean Dias, EIS eighth grader, stated, "This year I will focus more on myself rather than anybody else; no female distractions. I will also put more work into myself and sports such as soccer and basketball. I want to focus on my mental health and my growth." 
For eighth graders, this year is the year before high school and preparation for the future is extremely important. Technology teacher Mrs. Friar would agree that students that are going to high school should think about their futures and improve their skills. She declared, "I like to always encourage students to be more independent and self-reliant. Part of my teaching is having kids become better problem solvers. Letting students have success and failures is an important lesson for my class. I think this is a great life takeaway that I want my students to have." 
This isn't just an article about eighth graders though; many seventh and sixth graders are extremely excited for this new year as well. Many positive goals have been mentioned throughout the first month of the new year. "I'm excited to get letter grades because in elementary school they never had them. I'm also excited to play another season of soccer since I enjoy it," explained sixth grader Samuel Lieberman, another positive student who, although younger, still has aspirations this year. 
To sum up everything that has been stated, the new year is about starting fresh and making an opportunity to set new goals and make positive changes. It can also be a time for reflection on the past year and a chance to create new memories with loved ones. It is important to remember that the start of a new year does not necessarily mean that everything will change overnight, but it can be a time to focus on personal growth and making progress towards achieving your goals.