Different seasons stir up opinions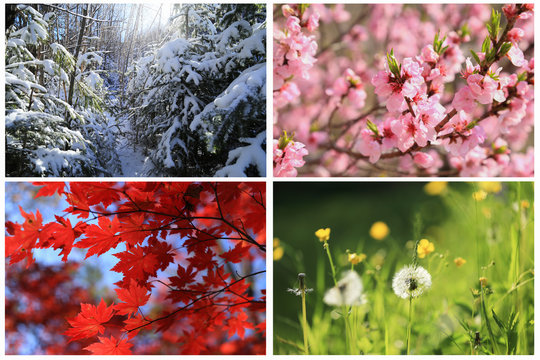 Each season has its own special way of life, and the weather of each season makes places unique. According to the site Very well mind, "the warm months of summer are a time to travel and enjoy the outdoors. You probably tend to be on the outgoing, extroverted side, and people likely describe you as upbeat, personable, and assertive." Many students and staff in our school enjoy summer a lot because of the days off and the time they get to spend with their families. We asked for people's opinions on their favorite season, and why they like it and here are the results:
Social Studies teacher Mrs. Mary Keller shared her opinions on summer, "My favorite season is summer because you can spend a lot of time with family, and I love the warm weather." 
Eighth grade math teacher Mr. Crutcher also shared why he loves summer: "I love summer because I get to spend a lot of time with family, and I get to travel a lot with my wife. I love having a long break from school. I also like the sunny clear blue skies."
We took a poll of people's favorite seasons, and seven people said summer was the best, three people said spring, four people said fall, and three people said winter was their favorite season. This proves that  summer is really popular around students and staff. Then, we asked what people's favorite holidays are. Eight people said Christmas, two people said Hanukkah, two people said Halloween, two people said Thanksgiving, and one person said Passover. Many people enjoy Christmas over any other holiday because of the time with family and the fun holiday cheer. 
News Gallup took a poll across America and it showed the percentage of Americans that celebrate Christmas-the holiday that EIS students liked the most. "Ninety-three percent of Americans in December 2019 report celebrating Christmas, in line with the level Gallup has recorded over the past quarter century."
Many people's favorite holiday may be Christmas, but their favorite season is not winter. People enjoy different seasons not because of the holidays  in the season but because of the weather and fun activities to do in each season.
A seventh grader named Mateo Musso shared why he likes summer but also his favorite holiday. "My favorite season is summer because of the sun and the beach. I like warm breezy weather. I like summer, but my favorite holiday is Christmas because it is the most fun holiday!" He explains that you can enjoy a holiday that is not in your favorite season. 
A large amount of people enjoy temperatures in between mid 40s to low 80s along with sunny skies and a slight breeze. This affects what people like to do during this season. Many students can play sports and hang out with their friends and family.  This is why many students and teachers love the summer season.
Overall, seasons are very important in every person's life and summer allows people to hangout with family and friends, travel, and relax without having to worry about school.