Are sequels worth the wait?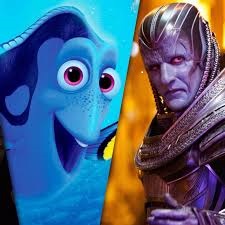 You finish a movie or a TV show and the suspense leaves only one thing on your mind: when will the next part come out? At times, this wait can be months or even years before you next get to indulge in the adventures of your favorite characters. This puts a lot of pressure and anticipation on the sequel: will it be worth the wait?
Sequels can expand the story and give viewers a closer look at some of their favorite characters. An important note is the definition of sequels itself. Sequels are any movies, besides the first movie, that follows the same character, stories or occurs in the same universe; making live action remakes or originals in large franchises a part of this category. Sequels are often wildly popular and receive ratings close to the original. The top five highest-grossing movies of 2019 were all sequels; Avengers: Endgame, The Lion King (live action remake), Frozen 2, Spider-Man: Far from Home, and Captain Marvel. Avengers: Endgame, the fourth and final chapter in the Avengers series became the highest grossing movie sequel at the global box office with a worldwide gross of $2.500 billion. 
Sometimes the sequel does not live up to expectations. A month ago, Wonder Woman 1984 came out. With such high hopes, it seemed to fall short in many ways. There were complaints that the storyline was not engaging enough and there was barely any action. When the first movie in the Wonder Woman series came out in 2017 it grossed $822.3M according to the Washington Post. When this movie was released it only made $100M according to deadline.com. The world is in a much different climate now than 2017, but the difference between the income is too large to be a casualty of the pandemic. 
One movie, Star Wars: The Rise of Skywalker, did not live up to many fan expectations. It was the last movie of the trilogy, so it had to be good, right? Wrong. There's too much going on at once and it can confuse a lot of fans who aren't really into Star Wars that much. It keeps switching between the light side characters and the dark side characters, and sometimes even has them in the same scene. Sure it might have the touching moments, but to a lot of fans, nothing truly important happened. This point was brought up by Vox.com, who said Star Wars was "more preoccupied with pleasing fans than telling an ambitious story." Fans were not impressed with Disney when they bought the Star Wars franchise, and the last three movies of the trilogy were one of the reasons why.