Holiday gifting for your teen has never been so easy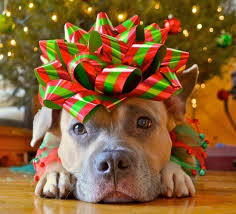 It's the most wonderful time of the year again, and the search for the right gift has begun. Some of last year's most popular gifts have taken a hit, while others are thriving. The Edison Intermediate School teenagers gave their feedback on what the best and worst gifts were for this holiday season. 
A unanimous choice for a great gift was Airpods, with 94.1 percent of survey respondents placing Airpods as a top choice for this holiday season. Apple Airpods were also among the top presents in 2019 according to USA Today. Another top pick were Playstations. The PS5 was just released and is expected to be on the top of many wishlists. However, Xboxes are certainly not over shadowed as the new Madden NFL 20 is available on this gaming system. Fairy lights are having a huge impact on holiday gift lists as well, and came in as the most popular gift overall on a survey sent out to Edison Intermediate School (EIS) students. 
The Fjällräven Kanken backpack is another highly requested item, even with a decrease in time spent in school. A gift that has gone down a few rankings from previous years is the Supreme clothing line. Although it's still very popular, many teenagers are now more into the brand Off White. Hydro Flasks have also taken a hit since the huge phenomenon that happened in 2018-2019. 
One gift that keeps coming up over and over again among the teen population is the new iPhone 12. "You will not be surprised to hear that an iPhone is at the top of many teens' wish lists. And while the iPhone 12 is officially available for preorder, the iPhone 11 is still a teen favorite" (NYmag.com). 
Some of the best gifts ever for many teens are singer/influencer merchandise. Artists like Taylor Swift and Harry Styles are very popular among people of all ages, and their products, ranging from clothing to signed posters and records, are selling out in hours. New albums and other projects created an opportunity for many celebrities to release highly requested items.
In addition to the many products trending this season, gift cards are a popular option, with every teen interviewed stating that gift cards were always or sometimes a good idea. Amazon and Target were top picks, but Visa, Urban Outfitters, Pacsun and Starbucks were highly recommended as well. 
Although there's often a taboo around "just" getting a gift card, experts insisted that, "If you're truly stumped on what to buy, one thing we learned from our mini-focus group of teenage boys: they love gift cards. 'Gift cards are amazing for anything and everything,' says Jeremy" (NYmag.com). 
While more general stores are great for some occasions, it's often a good idea to buy a gift card to a specific store. Hollister, Micheals and GameStop are more unique takes on the gift card that many teenagers are asking for this holiday season.
The number one item on individual wishlists varied wildly, but common selections were a new phone and merchandise for celebrities. However, pets were also a sought after gift.
"My top gift is probably a puppy, even though that would never happen," EIS eighth grader Emily Drennan revealed. "Phones and video games are some of the most popular gifts overall though."
Eighth grader Kyra Lentzer agreed and added that, "A PS5, trampoline, dog, clothes, and phone are all really trendy this year overall."
Overall, while there's many popular presents that are likely to be appreciated, there's never a one size fits all approach to holiday purchases. The value of a gift is truly in the eyes of its receiver, so while the trends may guide you, be sure to follow your instincts. Happy shopping, and happy holidays!