COVID-19 revitalizes families relationships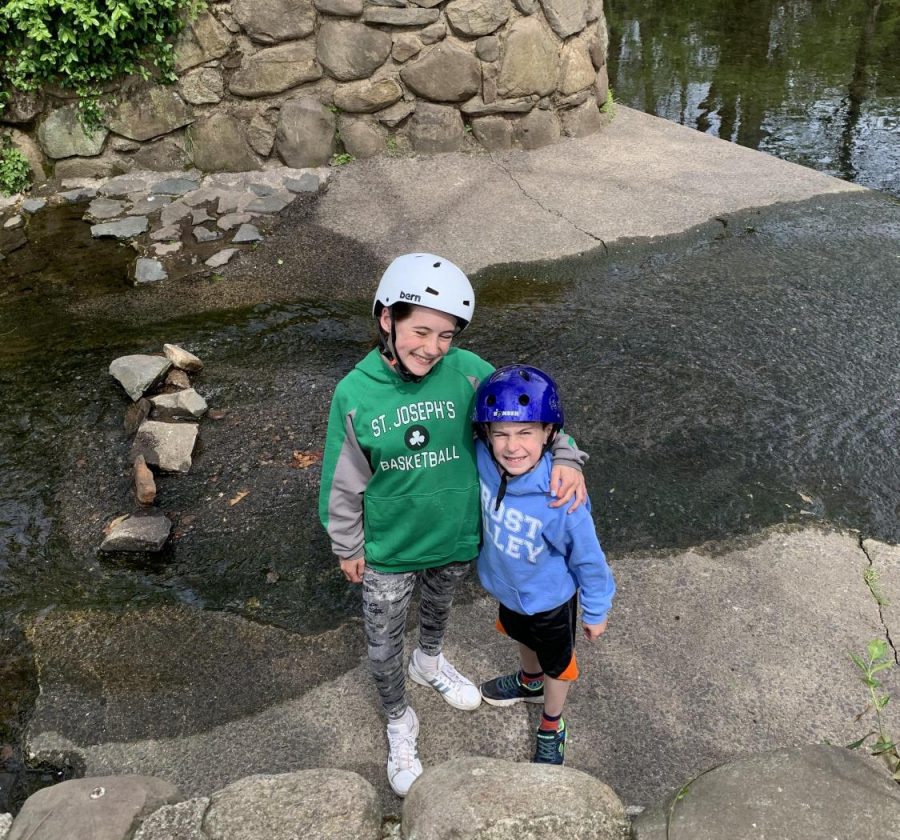 "Covid-19 has helped me stay in touch with the people I care for the most and also has let me do my school work at my own pace. I have been able to work out more and keep a positive mindset even though it's a scary thing," explained Victoria Ramiez, an eleventh grader who lives in Perth Amboy. 
Victoria, like many people, have experienced some positive aspects of being quarantined during the Coronavirus.  Not only is Ramiez doing exercises to stay active and keep a positive mindset but other families are doing exercises as well to keep active. "We go hiking and walking together," declared Edison Intermediate School (EIS)seventh and eighth grade Social Studies teacher Mrs. Mary Keller. "We have also been participating in soccer challenges with my daughter's soccer team,."
 In addition, quarantine has brought many families to do various activities together to stay occupied. For example, the Washington Post wrote about one family called the Presleys have started their own variety of games they call the quarantine Olympics, which includes toilet paper dodgeball, a straw challenge to see who can drink water the fastest without the cup overflowing, and an easter egg battle where they hit eggs together, the one that breaks loses.  Many other families are doing other activities to stay busy.  
Ramiez mentioned activities she has done with her family, "I have been able to cook, learn new recipes, and watch movies with my family."   
Not only are activities and learning getting accomplished, but long-standing household projects are getting finished as well.  "We have done some home improvement quarantine projects like installing a new mailbox, laying down mulch in the flower beds, putting in a new storm door, and cleaning out the basement," Mrs. Keller revealed. 
To add some families are taking the time to beautify their homes. Painting has become a big hit in some families like the Heinze family. EIS Eighth grader Caroline Heinze claimed, "My mom and I have been painting things around the house, like hallways, and our pantry."  
The Washington Post also mentioned two parents from Massachusetts constantly look forward to dinner since their son has been creating themed dinners during the quarantine. Fourteen-year-old Derek has already been a hibachi chef and another time a chipotle worker.   
Naples News added that many families have been using the zoom virtual meeting app to call their families in other states or countries virtually to have dinner, do activities together, and even cook together. Many EIS teachers have also been virtually meeting their families. Mrs. Cecilia Valdes-Dalton seventh & eighth Grade Special Education Teacher has been keeping in contact with her extended family. She declared, "I've initiated zoom calls with extended family two to three times a week. During Easter, we dyed easter eggs over zoom with my sisters' kids." 
Along with Mrs. Valdes, Mrs. Sandy Boutsikaris sixth grade Language Arts teacher not only has been in contact with her family in other states but her family in Greece. She is also using other virtual meeting apps besides zoom. "I'm in contact with family by doing either a Zoom video conference, a Facetime, or use Viber." 
Lastly, students and teachers are at the realization that we should take advantage of this time if we can. EIS Eighth grader Amelia Cunningham disclosed, "We need to cherish these precious moments, and no matter what we face in life, we always have our family by our side."
About the Writer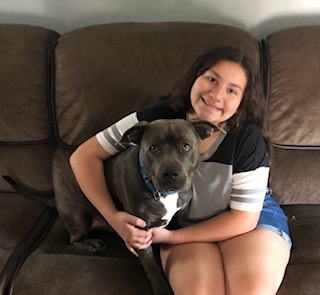 Ximena Rodriguez, Writer
Ximena Rodriguez is a writer for the Edison Insider and highly enjoys writing. Outside of journalism, Ximena enjoys playing with her dog, watching movies,...