Staying active during quarantine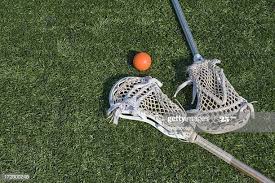 Experts are saying stay at home, but what are we supposed to do while we are stuck at home? Just over two months ago, the state of New Jersey was given the order to stay at home. Our schools, grocery stores, gyms,  offices, malls, and other various public places were closed. COVID-19, also known as the Coronavirus, started in Wuhan, China in late 2019 and has spread to over 177 countries. The United States had its first confirmed case in Washington state on January 20th. Since our last day at school on March 13th, we have been at home and social distancing. It is very evident that people are binging TV shows and movies during quarantine, but what else are people doing? 
"I've been binging The Office, and it is the funniest show…ever!" stated seventh and eighth grade Edison Intermediate School (EIS) science teacher Mr. Chris Wiley. "I'm almost done with season 7, Michael's last one. Im also watching Waco, The Last Kingdom, Afterlife, and Homeland." 
While it's entertaining to watch television, going outside is a vital component we all need to remember to do in quarantine. Experts claim the fresh air and natural sunlight are great for you. Mrs. Kate Young, EIS French teacher tries to do outdoor activities to keep busy. "We are very active. We go for family bike rides, run, hike, do yoga, and play soccer! On nice days we try to spend at least 3-4 hours outside." 
Along with going outside, staying active is a crucial part of quarantine. Some of our Edison Intermediate School (EIS)  student-athletes have been hard at work playing sports during the quarantine. Eighth grade basketball star Clare Logan commented, "I'm playing basketball in my backyard with my siblings  almost every day." 
Just like Clare Logan, there are many eighth grade student-athletes still training during this quarantine to get ready for the high school seasons. Future high school lacrosse players Kaitlynn Czarnecki and Adrian Fleming added onto the importance of staying in shape for their spring season. Adrian pointed out, "I've been playing lacrosse almost every day with my sister. I've been going on runs every day to prepare for the high-school season next spring." 
Eighth grader Kaitlynn Czarnecki agreed, "Since I am a goalie, my dad and brothers have been shooting the ball at me almost every day."
In addition, although we are not physically in school, we are still participating in school online. One of the main things students are focusing on and doing during quarantine is keeping up with their studies. All tests, quizzes, projects, and lessons are things EIS students should mainly be focusing on during quarantine. Teachers are hard at work trying to communicate with their students through email and google classroom, and students are hard at work trying to keep up with their school online. Quarantine is a difficult time for everyone. During this time of many hours in front of the computer, it is most important to be staying active to help your physical and mental health through exercise.