Spring fever blooms into schools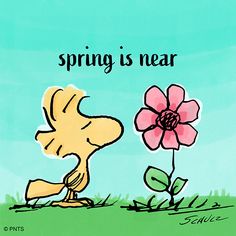 Spring has arrived and so has spring fever. Spring fever is defined as the combination of good weather from spring, stress and activities from winter all lead to inattentive and restless students. The school year is coming to an end and many students are noticing differences in their behavior and grades: "My grades and motivation have decreased this marking period. It's a lot harder to focus," declared Edison Intermediate School (EIS) eighth grader Gilli Cohen.
Furthermore, Gilli is not the only one feeling this way. Some students have suggestions on how to make the end of the school year a better experience. These ideas could help alleviate the spring fever that hits everyone at this time of year. EIS seventh grader Mairin Fowler stated "Teachers can make school more enjoyable and less stressful towards the end of the year. They can do this by giving more group work and hands on activities. They can also assign less homework and occasionally take us outside."
Many teachers have noticed this decrease in motivation from students. Eighth grade math teacher Mr. Zachary Crutcher, spoke about this: "I think that students are probably less focused just because its warmer out and nicer and its the end of the year. It kind of natural theyre less focused, I can accept that. Part of it is just knowing that it's inevitable. I think its also a way af balancing not giving up, we still have finals. Part of it is just staying on task." 
According to John Townsend, Ph.D., spring fever is an understandable phenomenon in teens. He stated, "Spring fever can certainly be an exciting and fun time for teens: longer days, sports, hanging out with friends and trips. But be aware of some unhappy side effects. When impulsiveness increases, so can trouble. Restlessness can result in attitude issues and acting-out behaviors."
After hearing all of this, many may wonder how to combat spring fever? Keeping motivation up and stress levels down are crucial for students. Some suggested methods are listening to music, doing meditation or yoga, taking a walk or exercising, and also reading a book. Also, knowing your limits and taking breaks when necessary.