NBA filled with overpowering players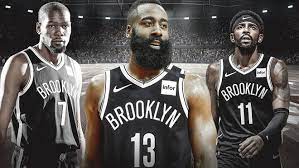 If I asked you to name the all-time best NBA team, you would probably say the 1998 Chicago Bulls, or the 2016-17 Golden State Warriors and so on. Do you consider them overpowered? 
Well, I'm not sure if fans are either excited or bored watching the NBA because of the overpowered teams. In my opinion, the 2020-21 Nets have four hall of famers and three of the best people in the NBA and other teams have other powerful teams. I think that the Brooklyn Nets are going to win the championship just because of their offensive strength, but I also think that the Lakers can make it to the finals and possibly beat them just because they have great offensive and defensive strength. The Nets don't have a great defensive team; that's why I think the Lakers are great contenders to win a championship.
I asked my friends and family if the NBA is boring or entertaining with overpowered teams. My friend Kedar answered, "I think the NBA is boring with overpowered teams because in the beginning we already know who is going to win. Also, if the Brooklyn Nets are healthy then they are taking the championship home."  
The only chance for another team to win a championship is due to injuries.  This time, I asked another friend of mine, Michael what he thought about overpowered teams. Michael responded, "I think the NBA is entertaining because more skilled teams make the games better. They can also score in so many different ways." 
I  agree with Michael, it is actually very entertaining to see other skilled players have the ball like 80% of the time.
The NBA is always entertaining to watch, the players are very skilled, and a lot of people look up to most of the people they watch.