Summer camps shift rules during pandemic
Should summer camps be allowed during the pandemic? This question has been asked by many people. Although most camps have been canceled over the past year some camps are returning. The rules and restrictions of camp have changed significantly so that everyone is assured safety. Some kids have decided to just not go to summer camps due to the many rules and inability to do things. As Art teacher Mrs. Heather Dilberto's nine-year-old son Ceasar explained, ""If there was no summer camp again this summer so would be annoyed and sad because I really want to go."
The many rules have most likely caused day camp counselors to have more responsibility. Masks are required for kids at all times except when eating or drinking. Covid tests are required to get Covid tests in order to go to day and sleep away camps, if they show any symptoms they require a negative test to come back to the camp. The majority of camps run by putting the kids into cohorts and they stay with those groups the whole time, except sleepaways can run normally if the same campers are there for over two weeks since they are insured their Covid-free. 
At camps they try and make sure they are outside as much as possible to prevent the spread of Covid and try to connect kids with nature more and not just social media. They have also assigned scheduled arrival times. Kids will bring at home lunch everyday unless at a sleepaway camps where they will just have standard procedures like wearing gloves and sanitizing. With all these extra rules and procedures in place, some campers and parents have gotten frustrated or disappointed. Special Education teacher at Edison Intermediate School (EIS) Mrs. Alex Linden explained, "Camp Yachad in Scotch Plains is doing away with bussing and not serving lunch. We are disappointed as those were two things my daughter loved!"
In addition, EIS Computer Technology teacher Mrs. Aimee Fahy said about her children's camp, "Sadly, our children's  summer camp was impacted last year due to Covid and will be this summer too. Their sports and art camp had limited spots, and all activities were closed out by time we saw the email after we got home from work. They ended up opening additional activity sessions and even took a waitlist, but we still didn't get in.  Prices were also higher this year. We are hoping prices go back down and activity spots increase."
About the Writer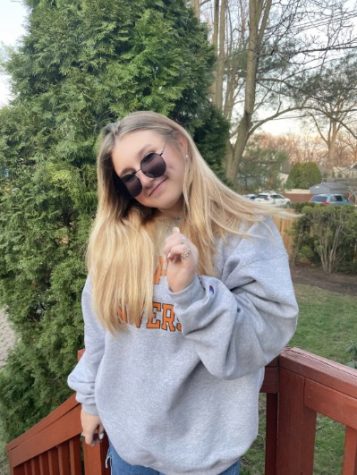 Campbell Mindak, Writer
Campbell Mindak is a writer for the Edison Insider. Outside of journalism she enjoys hanging out with friends, and doing art. She has done competitive...