Westfield Public Schools return to five-day in person learning
On April 12th, Westfield Public Schools offered a five-day in person school schedule, for all students that desired to attend. The Principal at Edison Intermediate School (EIS) Dr. Matthew Bolton, who took part in making this decision, talked about the deciding factors. He explained, "If we have this evidence that it really isn't spreading amongst kids (in schools), and we're seeing the impact that being remote is having on kids…I think it's worth taking that chance to bring people back." 
To keep students safe, Westfield Schools will have many safety measures: Students and staff must wear masks and stay at least three feet away from each other. In addition, students will be sanitizing their hands after every gym class and there will be plexiglass on three sides of the desks. The district is also focusing on good air circulation. Dr. Bolton stated, "Having all the windows open and getting the fresh air especially with the nicer weather will help a lot." 
Due to the many precautions, some people have already decided that they feel comfortable going back. Robbie Epstein, a sixth grade student at EIS shared his opinion on wanting to return to school. "I want to go back, because even though everyone will be in school this is one step closer to going back to normal." 
Students and staff want to get in school and get back to normal as soon as possible. However, some people have to stay home because of health reasons. Seventh and eighth grade Spanish teacher, Mrs. Tara McMahon described, "There is a lot of monitoring that needs to happen and it's much easier to do that from home as opposed to doing that in school." 
Although many people have already decided if they are going back, some are on the fence. As of March 25th, 2021, there have been 3,944 new cases reported in New Jersey, and a seven day average of 4,076 cases. The rising cases in New Jersey as well as the recent cases in Westfield make it a tough decision for some people. "I think that the reason cases are rising in New Jersey is because people are slowly going back to school and sports. It's inevitable that some people contract the virus, but the pros outweigh the cons for most people who are doing more during the day," said eighth grade Language Arts teacher Mrs. Kim Swenson.
Many people have been getting their first or second doses of the COVID-19 vaccine. On March 26th, New Jersey had distributed approximately 3.87 million doses to residents, and one in five NJ adults had been fully vaccinated. In the future, the hope is that every person in the United States will have gotten the vaccine, therefore allowing everyone to finally return back to normal school, and normal life. 
About the Writers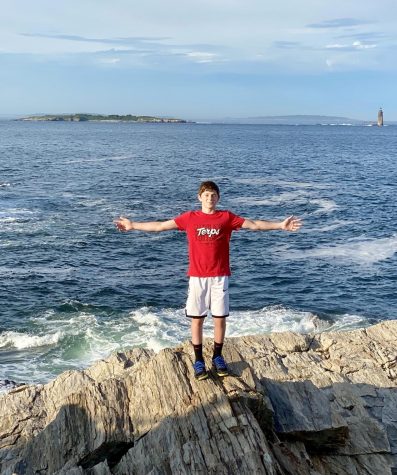 Jake Pardes, Writer
Jake Pardes is a writer for Edison Insider and an 8th grade student at EIS. In his free time, Jake enjoys playing sports, spending time with his friends...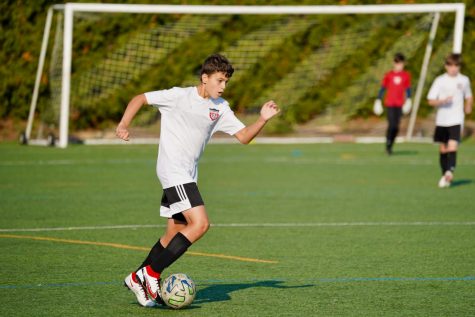 Danny Gonzalez, Writer
Danny Gonzalez is a writer for the Edison Insider. Outside of writing for the newspaper, he spends most of his time playing or watching soccer. He loves...