A new hope for sports is recovered during the pandemic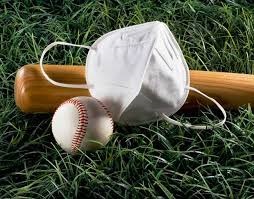 The Covid-19 Pandemic has brought many changes throughout the world including the loss of sports. Sports have been an important part of many people's lives as well as an outlet to get away from the world's challenges. Despite this, many athletes have been struggling to practice as well as have the same experience that they used too. Like many other things COVID has effected, there have been exceptions that sports have had to make. While not all athletes like these changes, they agree it is better than missing out on their sport.  For example, Roosevelt Intermediate School (RIS) 8th grader Jacqueline Storms has had the opportunity to dance in person, but has had to make some sacrifices. She stated,  "We cannot be in contact with each other while dancing or move within 6 feet of each other."
She is not the only one who feels this way. Athletes of all levels, including everyone from Olympians to young players, have struggled to workout in gyms with masks on as well as meet with their team to practice. Not only has masks been an issue, but hand sanitizing constantly and always being precautious of socially distancing has proven to be difficult. Some athletes have not been able to participate in sports at all because they didn't feel safe enough or their league was cancelled. Others decided to find ways to play by themselves or have friends over, but it seems like more and more cases have been found every day. Athletes have begun to doubt that they will never get to play a game like they used too.
Athletes have also struggled to see friends from sports and many found sports as a way to interact with others. Sabela Malki, a seventh grader from RIS declared, "Sports didn't just keep me active, but was also a way for me to socialize." 
Although, there is hope amidst all of the chaos that the pandemic has brought and athletes have accepted the challenge of finding safe ways to practice. They have been able to find ways to meet virtually and practice with friends in a safe and fun way. Furthermore, athletes have also found ways to be resourceful. For example, competitive softball player, Sienna Pastore acknowledges that, "My softball team has had a zoom call once a week every Tuesday in March that outlines a work schedule so we are in shape." 
While COVID-19 has caused many challenges throughout society, athletes have proven to be resourceful and find ways to still enjoy their sport.