Covid-19 causes unexpected adversity in student's lives
Throughout the 19-20 and the 20-21 school years, the virus Covid-19 has changed many student's and teacher's schooling experiences. The quarantine and the pandemic affected many student's mental health, stress levels, and comfortability while learning. Over the course of these past few years, school staff and students have had to adapt to this new type of online learning and handle adversity, but how has this affected the student body as a whole?
The virus Covid-19 had made a swift appearance in everyone's life and unexpectedly changed learning. It's not just not one group of students that are disrupted by this pandemic. Everyone, everywhere, in all schools, are all going through the same process, and thus hardships, of online learning. Claire Sewald, a student at Edison Intermediate School in the seventh grade stated, "Covid has made learning more difficult because we have had to stay at home, and the way we learn is completely different." 
This unsuspecting adversity has put students out of their comfort zone and has forced many into immediate change. Students like Claire feel that online learning is tougher because it is a brand new way of learning. After years of in-person learning and socializing with classmates and teachers face-to-face, students have been forced to move to computers. In addition to this jarring new social setting, there are also increased distractions when trying to focus at home. Between having access to your phone at all times, tempting games on your computer, and background noise coming from family members, it is hard to stay on task. Students have to spend all day staring at a screen despite being used to oral conversations and social interactions. James Furrer, an eighth grader at EIS explained, "Sometimes at home, I feel much more tempted to turn off my camera and go on my phone."
About the Writer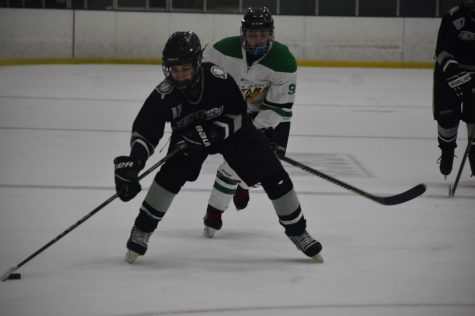 Josh Angel, Writer
Josh Angel is a writer for the Edison Insider! Apart from his writing life, Josh takes place playing hockey for the Protec Ducks. Josh also participates...