Coronavirus vaccine takes on the world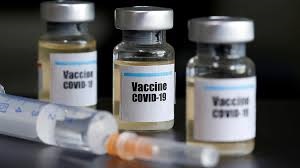 Are you planning to get the new COVID-19 vaccine? Pharmaceutical companies have been working day and night to produce a vaccine to fight against the virus our world is facing today. On December 12, 2020, the FDA approved a vaccine created by the pharmaceutical company called Pfizer and another called BioNTech. Less than a week later, Moderna's vaccine was also accepted. Healthcare workers and the elderly are the first groups to be vaccinated, followed by different age groups and jobs. Many people have seen themselves questioning, are the coronavirus vaccines safe? Should I get it? Although the coronavirus vaccine is new and risky, you must get the coronavirus vaccine because there are still unknowns about the virus, and you can join others to help battle the virus.
First, you should decide to get the coronavirus vaccine is there are still some unknowns about the virus. Though we have been fighting the virus for almost a year, it has been mutating and changing over time. The Centers for Disease Control and Protection (CDC) says, "Current evidence suggests that reinfection with the virus that causes COVID-19 is uncommon in the 90 days after the initial infection. However, experts don't know for sure how long this protection lasts, and the risk of severe illness and death from COVID-19 far outweighs any benefits of natural immunity." That proves that after battling the virus, there is no information on how long you are immune. By getting the vaccine, you will become immune to it and prevent the ones around you from getting sick. That leads to a safer and less stressful life. To sum up, getting vaccinated will take away the fear of not knowing how long you are protected for.
The second reason you should decide to get the coronavirus vaccine is that healthcare workers have approved it. Elizabeth Corsentino, a nurse at the Center for Hope Hospice and Palliative Care, has been vaccinated. She got it because she wants to be apart of the solution our world needs right now. To lower the rate of mental illness, help small businesses, boost the economy, and get one step closer to being able to shake hands and hug our loved ones. "Each person getting vaccinated only plays a tiny role in helping, but if we all work together toward the common goal, we will be better for it." That illustrates that you should not only get vaccinated to protect yourself but to help the world as a whole. Physically, Elizabeth only had a small ache at her injection sight. Emotionally, she feels a sense of relief and feels she did her part to help get our country back to normal. She wants her kids to be able to go to school and interacting in classrooms with teachers and classmates. She wants her kids to play sports where they have a crowd cheering them on with spectators. Herself, among most, want their life back from before March 2020. In summary, the vaccine will ensure that we will go back to our normal lives and get the world back to the way it was.
On the opposite side, many people are against getting the vaccine. April Lu, a nurse at Providence Holy Cross Medical Center, refused to get the vaccine because she doesn't know how it will affect her pregnancy. Others are confident that if they contract COVID-19, they will be able to fight it. That comes very disappointingly because scientists have been working for months to create the vaccine, and the people on the front lines are declining it. Even though the vaccine is new, we need everyone to get it, or else the economy will fall, and there will be further surges of the coronavirus. 95% of all vaccinations have been effective in Canada. We need 70% of the US population to have herd immunity. In desperate times, we need everyone to work together to fight against a deadly virus.
In conclusion, you should get the coronavirus vaccine because some things about the virus are still a mystery, and you can follow thousands as they try to make a change. The virus is mutating often and changing in different ways. You can get that sense of pride when you help get our country back to normal. One way you can benefit our country is by getting an appointment at a local pharmacy and getting in line to get the vaccine. Do you want to be a part of a change?