Dogs join homes around the country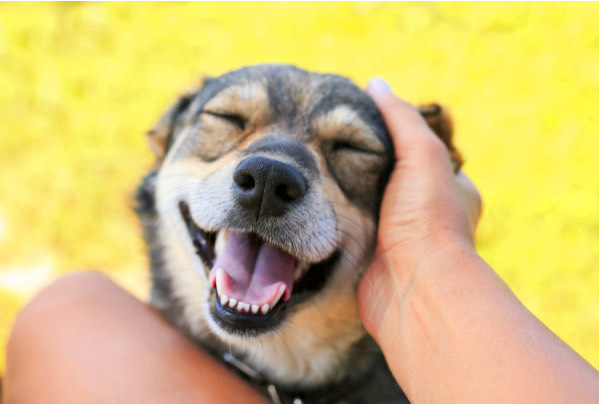 Almost everyone has heard of the expression, "a dog is a man's best friend." From t-shirts to posters this phrase has been plastered nearly everywhere, forever imbedding itself in our minds. Recently our country has been through unimaginable situations and now more than ever citizens of the United States need a companion to be there at their side.
On March 13th 2020, lives throughout the country were altered and society went into isolation. For most, the pandemic was an incredibly stressful time that unfortunately caused some severe issues both physically and mentally. To cope with these irregular circumstances, some Americans made the decision to adopt a dog to join them on their unprecedented journey through quarantine. As time continues and communities begin to filter back into their normal lives, these furry friends must adapt to new changes, much like we previously did. Although the future is still most definitely uncertain, what remains the same is people's strong connection with these loveable friends. 
Around the world, both children and adults alike appreciate the company and joy that only a dog can bring them. This includes eighth grade algebra teacher, Mr. Zachary Crutcher who is an extreme animal lover. Throughout his life, Mr. Crutcher has always had at least one dog running around his home. Unfortunately, however, due to their crazy schedules, for quite some time, previous to quarantine, Mr. Crutcher and his fiancé were unable to house a dog. Still, despite this, the couple continued to long for an animal to make their house a true home. Mr. Crutcher shared, "My fiancé and I are the biggest animal lovers in the world, so for us it was like we needed to have an animal- we felt it missing in our hearts."
Conveniently for the couple, their grandest wishes became a reality in around April of 2020, when they finally decided to adopt a puppy. Their choice to raise a new dog was granted to them by the sudden lock down enforced by the country. In spite of the evident negativity throughout the globe, the two were still grateful to be given such an amazing privilege. It is clear that Mr. Crutcher and his fiancé were very anxious to take a dog under their wing. Mr. Crutcher revealed that their desire to own a puppy was so strong and, "Quarantine was like the catalyst that finally got everything into motion."
Soon after schools shut down and the two went remote, the couple traveled down to nearby Princeton, NJ and adopted a beautiful Australian labradoodle that they named Georgia. From that point forward until the fall months, this family of three spent almost every moment together from morning to night. 
When the school year began in September, Edison Intermediate School (EIS) began hybrid learning and many students as well as staff made the decision to go in person and follow the COVID safety guidelines. This group of willing people consisted of Mr. Crutcher who was excited to, once again, see some of his students and coworkers face to face. Along with Mr. Crutcher, his fiancé was also returning back to in-person work. Consequently, this meant that for the first time, Georgia would be left at home for a significant amount of time for most days of the week. Mr. Crutcher, however, revealed that he was aware of this issue from the moment he brought Georgia into his home. To be exact, he stated that, "I knew there would be so many pets that went through separation anxiety because they have never lived without their parents and then suddenly their owners are gone eight hours a day and it's the worst thing ever. As soon as we got our dog, we started to prepare her to be cool and ok with when we left."
To better prepare his dog for their eventually absence, Mr. Crutcher and his fiancé would merely leave Georgia alone for a certain period of time, this action gradually built up her tolerance to being alone. The couple would leave her in the crate while they went to the store and went on walks, or they would simply just ignore her. According to Mr. Crutcher these easy procedures have proven to have a positive impact on Georgia's ability to handle the couple's vacancy.
Obviously, Mr. Crutcher and his fiancé deeply care for animals and take their wellbeing very seriously. It is no surprise that recently the couple has also adopted a kitten to add more love and life to their home. Mr. Crutcher confessed that his urge to further grow his family and adopt another pet were strong, however, "[he] thinks [that] one dog is probably enough for right now, but when [he] owns a house instead of an apartment, [he] can definitely see [himself] getting another dog."
He believes that it would be great for Georgia to have a friend and someone to always be there for her, much like she has been there for them. For right now though, Mr. Crutcher explained that Georgia is learning to connect with her new friend, the kitten. It is very clear that adopting a dog can enlighten ones life and truly make a difference for the better, much like it has done for Mr. Crutcher and his fiancé.
The time period in which our country went into isolation was a very unfamiliar and strange time for not only individuals, but for families as well. EIS eighth grader, Hailey Vaccaro and her family, are one of the many Americans who experienced some of the side effects of quarantine. Similar to Mr. Crutcher, Hailey adopted her companion around the time of her schools conversion to all remote learning in March 2020. 
Hailey is a part of a loving family of five, with both an older brother, a younger sister, and two hard working parents. Additionally, Hailey has also owned a dog for the past ten years and as a result the family found themselves unable to adopt another puppy due to their inconsistent schedules and lack of appearance at home. This was unlucky for the dog loving family because they still wanted to bring another member into their family. Fortunately for the Vaccaros, in the spring of last year, when schools and work buildings went all remote, it opened up the possibility of finally having the time and availability to house another dog. Hailey uncovered that, "we knew that if we got another dog we would know how to take care or [him/her]."
Not soon after quarantine was put into place, Hailey and her family adopted, Bear, an adorable mutt that has made a perfect addition to their pack. Much like Mr. Crutcher, the Vaccaros were finally given the opportunity to adopt a puppy because of the rising spread of the virus. Hailey mentioned that, "we have always wanted another puppy, but I do think that COVID had a big impact on our decision."
Evidently, for many Americans, isolation lit a new possibility that enlightened their lives and made the craziness occurring around the world seem a little less scary. In fact, recent studies have shown that adoptions in 2020 were approximately double the amount of previous years. Also, it has been displayed that out of the many different animals that were adopted, about half were either dogs or puppies. 
Throughout last year, new trends and products spread around the country, from the decrease in toilet paper, to the high demand for hair dye, Americans frantically tried to fill their house with supplies. Unlike these disposable objects however, dogs have proven to not only fill the hole in our hearts, but to never run out of unconditional love. As once said, "My dog, I think, is the only person who consistently loves me all the time" (H.G Bissinger).